Integrate Samples
How to integrate test and control samples. Prerequisite for sample comparison.
Specify datasets
Click Integrate Datasets in the secondary navigation bar to open the integration modal. Then select datasets to integrate: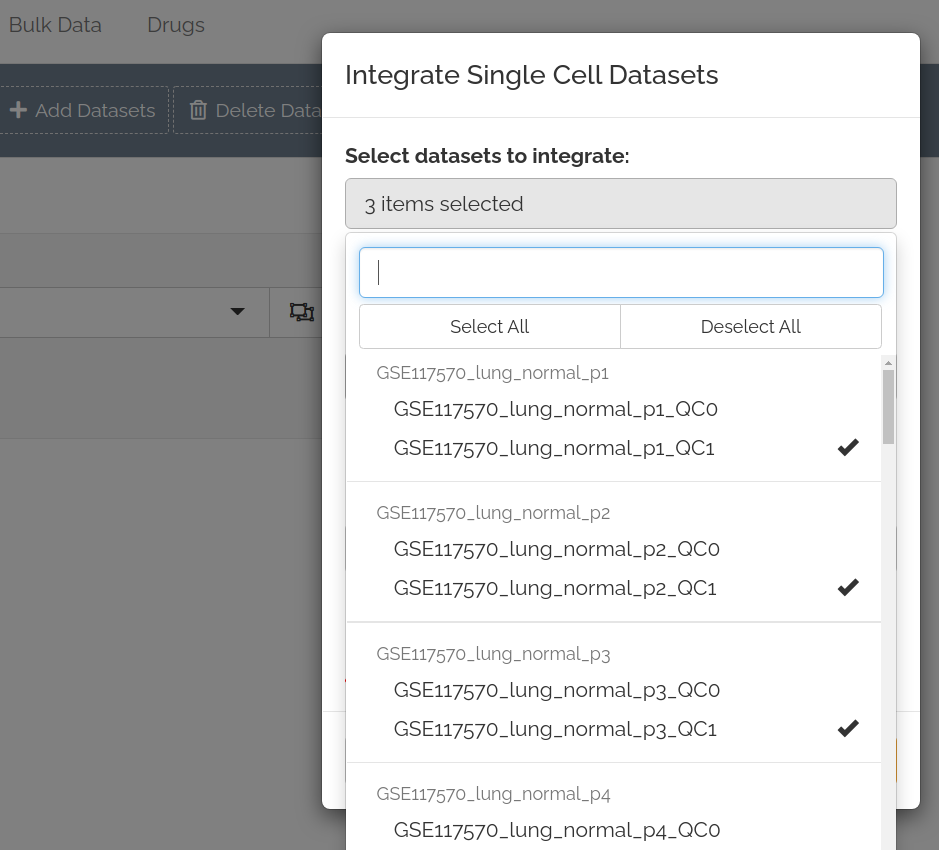 Three or more samples are needed for grid overlays and to calculate differential expression and abundance p-values.Datasets with two samples will only show logFC.
Then select integration types and provide a new dataset name. To begin integration, click Integrate Datasets: